Golf courses in the region
Golf club  & Golf school Waldhofalm
Relaxing golf can be found in the Fuschlsee nowhere better than in the quiet, romantic and natural environment of the golf school Waldhof Alm. At this idyllic place to play golf is a real pleasure, whether beginner or expert. Trainer Jaap van der Eijk – certified head pro of the European Golf Teachers Federation Ltd – gives you valuable tips and tricks. Because most rewarding reward for a golf teacher is happy and satisfied smile of the student, if the golf ball finally as flies, as it should be.
The Golf school Waldhof Alm provides following facilities…
3 golf courses par 3 and 4
Driving range with 15 tees, 9 of which are covered
Chipping and putting greens
Bunkers and water hazards
Conference room
Video analysis
Lessons are available in 4 languages: English, German, French and Dutch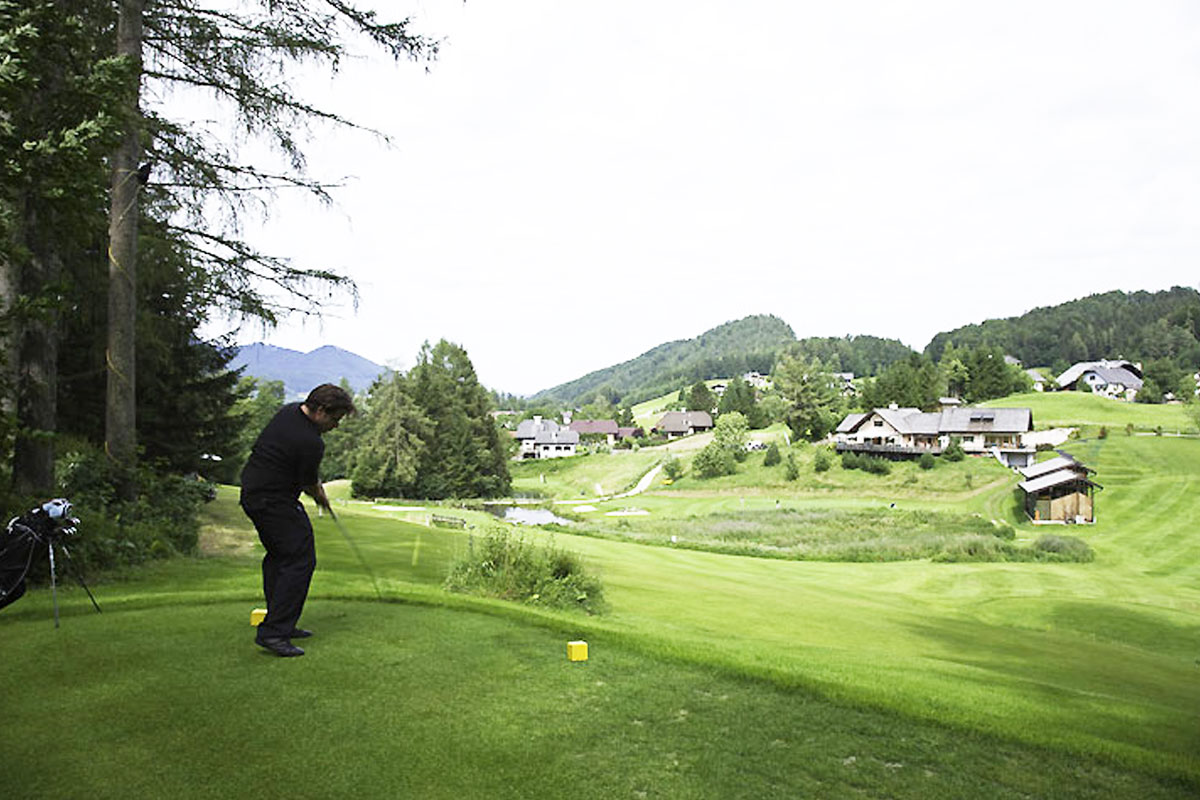 Romanticcourse Schloß Fuschl
A versatile golf range offers the Romantic Course Fuschl: Free golf taster, weekend intensive courses, weekly courses and private lessons… One of the oldest golf courses in Austria and a historical site, which dates back to the 15th century. From Emperor Maximilian I., Wolfgang Amadeus Mozart to Salzbaron Carl Adolf Vogel hosted Fuschl the celebrities of the world.
The Romanticcourse Schloß Fuschl provides following facilities…
9 Hole Course par 60
Length Men: 3384 m / length women: 3.000 m
Driving Range: 10 tees
NEW – Free golf taster for holidaymakers – Every Wednesday from 14 o'clock …
Every Wednesday from 14 o'clock to hotel guests experience the fascination of golf itself and participate for free in a golf taster our Drivinrange.
Equipment and balls will be provided for free!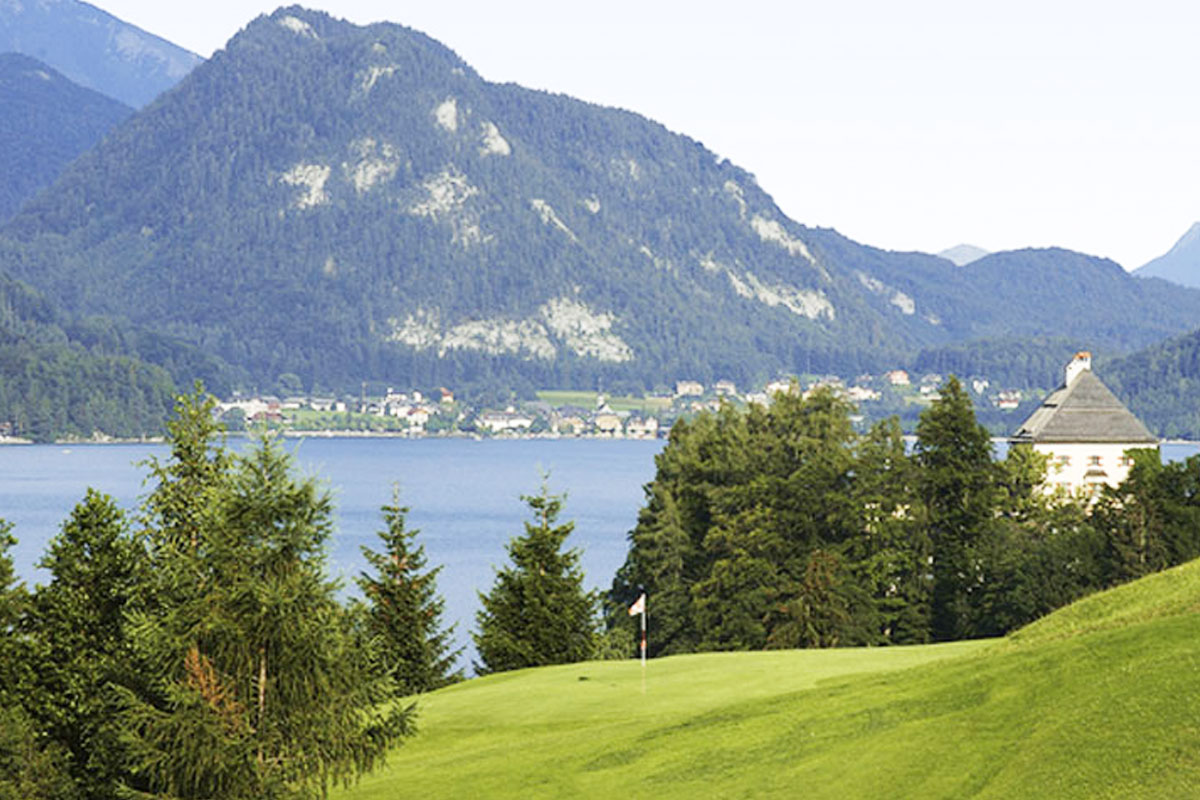 All golf clubs in our neighborhood
Golfclub
Golfschule Waldhofalm Driving Rang
Romanticcourse Schloß Fuschl
GC Drachenwand St. Lorenz
GC Eugendorf
GC Altentann Henndorf
GC Römergolf Eugendorf
GC Mondsee
GC Salzkammergut Bad Ischl
Golfacademy Salzburg Rif
Golf & Country Club Salzburg Kleßheim
Rating
15 tees
18 hole
18 hole
18 hole
18 hole
9 + 18 hole
18 hole
18 hole
18 hole
9 hole
Distance from our hotel
2 min by car
5 min by car
20 min by car
20 min by car
20 min by car
20 min by car
20 min by car
20 min by car
30 min by car
30 min by car